Yes, you read that right. We have a kindergartner in our house & I'm so excited to be unlocking this new level of our Parenting journey. It's been a week since my daughter started Kindergarten & I have to say that for the most part of it, it's been both an exciting and interesting journey for all of us.
So, today, I will be sharing 5 random transitions that we have experienced so far after moving from daycare to kindergarten and how the first week went. With no further ado, let's get right into it. Woohoo💃
Just a little quick backstory before I begin. So in July, my daughter clocked 5, and aside from the fact that 5 is a significant milestone, it's also the time when most kids move from daycare to kindergarten in Canada. Although kindergarten is optional, we personally believe that it will be a great foundation for our daughter and also a great way to give her an insight into what Grade 1 looks like. So we enrolled her in a Kindergarten program that runs from September 2022 to June 2023.
That said, let the real gist begin💃. If you know me well, you already know that I love to plan everything ahead 😃, & if you don't know, now you know a random fact about me 😜 (planning for me means starting to strategize 4-5 months ahead if time permits, yeap that's me). The preparation for kindergarten wasn't an exception. I used the whole of the summer to do a couple of research, and ask questions around from my sister and friends who already have kids that have passed through this stage on what to expect, where to shop for school items, what is important, and what not to worry about, amongst others. We also brushed up on the little things she was asked to know such as a parent's phone number, and our home address, amongst others.
Then came the big day in September. The school resumed on September 1, 2022, which was a Thursday. I was so confused about that day because in my head I was thinking the first day of school was going to be a Monday so this Mama forgot to make her daughter's hair and she had to take her summer hair for that first day. I was not too happy about that (yeah, it's only hair, I know, lol but it's very unlike me to forget something like that but I guess that's what you get when adulting has taken over & a mummy fail on my end or not😝) but the good thing was that the first day was only a half day & school was off for the rest of the week including the labour holiday break (Monday) so she was not going to return to school till Tuesday of the next week so I had enough time to book a time for her hair. Overall, day 1 was good but I was a bit all over the place emotionally that day & had mixed feelings about how fast kids grow.
First Day of School picture inside her classroom
When your first baby is no longer a baby😭 but will always be your baby😍
Moving on, let's talk about the
school bus
. So my daughter's school has a school bus & my girl has always wanted to be on a school bus since Age 3. I kid you not. She has always been fascinated by the bus colour and always told us about how she can't wait to be on the bus. I was a bit nervous because she has never been alone except when she is in the daycare or with her cousins. Since she really wanted to be on the bus, we decided to give it a try and see how it goes. So on the first day, we dropped her off in the morning but told her teacher to help put her on the bus on her way back home.
Voila
,
she loved it & still loving it so far. She also made a new friend who is also her classmate on the bus which has made the whole school bus experience fun. She is always looking forward to taking the school bus and that sort of keeps my mind at rest that she is doing well.
Next up is the lunch box. My daughter has been in the daycare since she was 14 months and the daycare always provided them with food, water & everything that they needed on a daily basis. Moving to kindergarten means that we have to make her lunch daily and also pack her lunchbox. I have been following a lot of lunch boxes page on Instagram for a while & I've also been seeing how some moms pack varieties for their kids which I absolutely love. In my own case, I was a little nervous because my daughter can be picky and also not a heavy eater but I decided that I will put in my best and get her as many varieties as I can lay my hands on. Voila, for the first 2 days, she came back with an empty lunchbox except for the third day when she forgot her lunchbox but overall, she has been loving the experience & I also got a couple of cute cutters and sandwich shapers just to make all of us have a good experience. My next plan is to make a lunchbox timetable. I've seen a couple on Pinterest that I'm loving so far. This will help me to plan ahead daily on what to pack & save me a lot of time as well.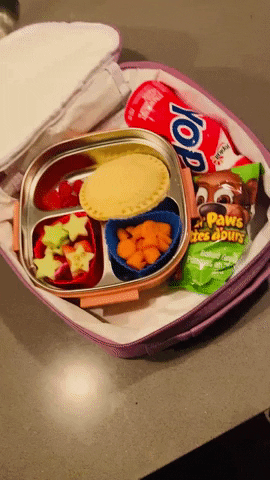 Another interesting transition for us is homework plus checking and signing her daily agenda book. In the daycare, she didn't have homework. The day was usually filled with different activities such as crafts, writing, games, storytelling, etc but it all ends in the daycare. However in the "big girls' school", according to my daughter, there is weekly homeworks and reading log books which I love. This is a new one for us & it will definitely take some time to get used to.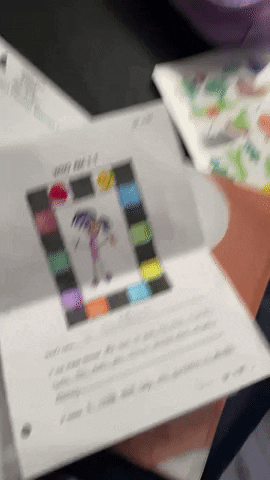 Sneak peek of our first homework
Early Start: Yeah this one is definitely a new change for all of us. I am a morning person. Right now it's 5am & I've been awake since 4am writing on both my coding blog and here simply because I strive better in the morning & I also love my me time. However, my daughter is a night owl like her dad & sometimes feels that sleeping is boring😂(like seriously???) so we always have to persuade her to go to bed early. That said, going to kindergarten means catching the bus early in the morning which means waking up early so the solution to that is going to bed very early which was fair this passing week but the plan is to make sure she goes to bed very early during so that she can get a good start for her day. Starting early also means an early start for my son and an early start for us at work too. For me it's perfect, we just need to go to bed as early as we can. So yeah, that's definitely a new change for all of us.
Lastly is planning out uniforms & adapting to the change of school being off on Fridays for kindergartners. My daughter goes to a uniformed school & they have different outfits for each day. Well, the most important day is Tuesday which is Chapel Day. They have to wear their ceremonial dress. Every other day, they wear pants and crested T-shirts. They have different colours of pants and T-shirts and you just have to combine them whichever way you want it. I personally love this idea because myself and my daughter always argue about the clothes to wear daily when she was still in the daycare but having the uniform sort of keeps us in the middle and I guess everybody is happy at least I am🙈. In addition, the school is off on Fridays for kindergartners however, they do full days during the week (Mon - Thur). This one is a big transition for me since I'm used to the Mon-Fri routine from the daycare. I also have to think about how every Friday will be since at this age they get bored easily.
Last Friday on our Mummy-Daughter day out/ Running errands
Overall, it's been a loaded first week for us. Although there are a couple of transitions here and there, the experience has been good for all of us. I'm looking forward to a successful school year. I wish my daughter all the best & I can't wait to take the back seat on this new journey with her. I will be there to be her cheerleader, hype woman, guardian, chef, best friend, mummy, and more. Parenting is not an easy journey but when you see their growth and all these amazing new levels like starting school, it makes you proud & feel fulfilled about how the journey has been so far.
Btw, we got our hair done and it's perfect😍
That will be all from me today. So glad I was able to put this together. If you read this piece to this point, you are a real MVP & I will see you in the next one but until then, keep loving, keep living & keep smiling. Thank you for stopping by & I will see you again soon..💋