#LongOverduePost
but
#BetterLateThanNever #WeAreStillIn2022🙈
... The hashtag says it all😩🙈
This last quarter has been the busiest for me & I couldn't do it all. Unfortunately, my blog had to wait while I caught my breath. Now that we are in the year's final days, I have some days off & I decided to do a
#BlogCatchUp
. The plan is to keep all my blog posts short and simple as much as I can so that I can roll out all the articles in my archive asap. Anyhoo, with no further ado, let's get right into my
#BlogCatchUp
The first article from my #BlogCatchUp series definitely has to be about my handsome son who clocked the big 2 in October. You can check out the post here. Due to the pandemic, he wasn't able to celebrate his first birthday as we wanted it to be 😕 so we decided to celebrate his 2nd birthday instead. We organized an intimate birthday party for him with our friends and his friends😀 #iykyk. He definitely had a good one and I'm so happy and proud of us for doing this for him.
My son is obsessed with Sharks (even though lately, he has been loving dinosaurs😏) so it just makes sense to throw him a shark-themed party. I wasn't sure if I was going to find shark-themed favors and decoration kit but thankfully I found on Amazon and boom, everything came together. My darling friend, Woyin helped with decorations and a couple of pictures while her le hubs helped to anchor the activities for the day. What a blessing to be surrounded by good friends right?
Anyhoo, we promised not to write long posts. So let's get right into the pictures. As usual, I won't be sharing the pictures of the guests or their kids. I will only be sharing a few highlights of the events. I hope you love them as much as I do (special shout out to all my friends, & husbae who helped to capture this day beautifully, I love all the pictures).
How cute are our shark-themed coordinated outfits😍
Just look at that cake😍
I really love this picture😂 My son was done with taking pictures and showing us what it means to be done



The mommy of the celebrant needs no introduction 😂
-----------------------------------------------------------------------------------------
How cute is the big sister of the celebrant😍
The birthday boy ended the day on a high note and I guess that is all that matters. I am so happy we were able to do this for him & even happier that the weather was so good on that day. Such a beautiful and memorable 2nd birthday for my Tade.
That being said we wish him many more beautiful birthdays ahead. We love our Mr sweet face so much & I'm definitely looking forward to many more birthdays with him as he grows. Happy Birthday, Tade
🎂
And that wraps up the blog post for today.
Thank you for stopping by & I will see you again at the next one

..

💋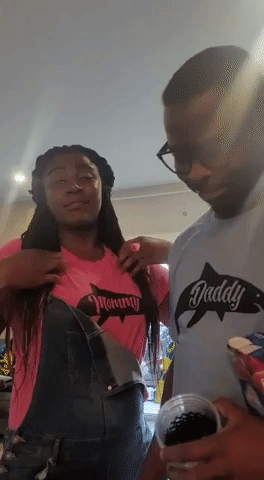 The goofy side of us, you don't get to see on this blog 😂