Hey y'all. Miss me yet? I know you did
(tongue out, hahaaa)
. Anyway, either you miss me or not, I am back with something that you will love. This time I am taking you a little bit into my personal life and as you can see from the title, it's all about my birthday
(yaaaay)
. So excited about this.
My birthday this year started on the 13th of December
(well, yes, 2 days is not even enough🙈).
I took the day off work and my husband did the same asper assistant birthday minister nau, lol. So today, we are talking about what happened on the 13th and 14th of December, 2019. In other news, let's dive right into it💃🏽
On the 13th, I started off by dropping my Daughter at the daycare to give us time for our romantic date
(winks)
. I already booked a couple massage prior to this day so we just had a quick breakfast and headed out for the couple massage. It was a very nice, cosy and relaxing massage and it lasted for an hour. After the massage, we relaxed in their lounge, cuddled, talked and generally just enjoyed the moment.
A baby girl and her fav fluffy bear😍...😅
Look Into my eyes and tell me what you see kinda pose😛
Shortly after the massage, the hustle and bustle continued...
hahahhaha just kidding.
Well, after the massage, I had to do a mini photoshoot for my birthday. I had planned to take my birthday pictures at the Peace bridge but so many factors were not in my favour like weather, sunlight amongst others so I just totally forgot about it and moved on. I later changed my mind after getting some good massage and also being in the best mood that day, we decided to give it a try. Ladies and gentlemen, cold chased us away after a couple of minutes. We were both freezing but we got few shots before we ran away
(whoop whoop)
and I was 100% satisfied with the little we got. Here are some of my favourites from the shoot
After the frozen-themed shoot
(hahahahaha, just kidding but please if you can't cope with cold, don't try this kind of shoot)
, we headed to my daughter's daycare for her annual Christmas concert. It was a BEAUTIFUL one and I was extremely proud of her. She made me proud last year but this year I was overwhelmed. Her dance steps and her participation was impressive. They presented 2 songs. The first song went well but when she saw her Daddy, she didn't participate in the second song
(fair enough, we got 1 song, lol).
I uploaded a short clip of her presentation on my YouTube channel
here
and the link to the 2018 presentation can be found
here
.
Peep our 2018 Family picture here
My favourite handbag😍
Like I said, 13th was like a mini birthday

ahahahaha.

As y'all can see, the day was activity packed. But then, came the 14th, the D-day💃🏽. I woke up at 12am which was already morning in Nigeria to so many wishes and prayers on my phone. To be honest., I don't have a lot of friends but the little ones that I have are EVERYTHING. The messages were so beautiful to read. I feel like the words people say about you on your birthday is actually how they feel about you

(Disclaimer: this is my personal opinion😛)

. Anyway, I love to read & I must say that I read every single message that was sent to me. I have to also mention that, I have the best of friends in my little corner and i'm thankful for all of them. I later slept back around 2am ish and woke up around 6am to my beautiful daughter and darling husband who showered me with prayers and lovely gifts. The birthday card that my husband bought on behalf of my daughter was everything😍.The gifts were everything aswell and I loved them all. Out of everything I have done and achieved on this planet, my family still takes the lead. For them, I am forever thankful😍
Favourite gift out of all😍
14th was more of a chill day. We headed out around noon to the
Noel Indoor light park and Christmas market
after a relaxing morning. Oh my daughter LOVED it😍. She had more fun than we did. We took her around the lights and she participated in a couple of activities. We also visited the rein deer in a mini petting area and enjoyed some good music. It was a very cool, cozy and chill day for me and i'm glad my daughter loved it aswell. To wrap up the day, we had a buffet at
China Rose
and it was worth the price. Peep some of my favourite pictures below
A) Birthday Outfit
B) Noel Indoor Light Park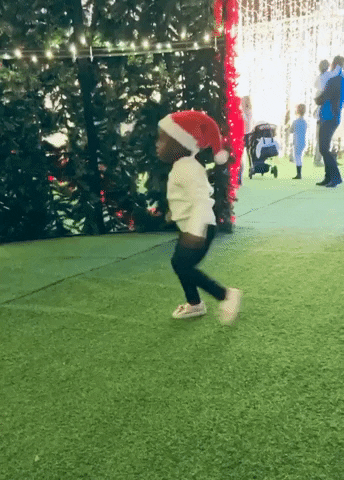 I told you she had more fun than we did😂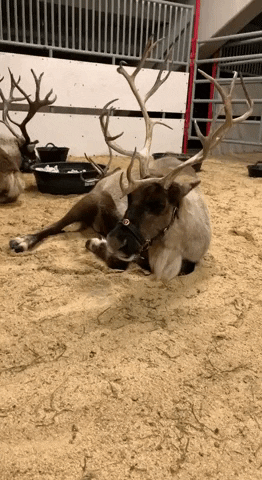 Rein Deer😍
C) Dinner
At this point, we were all exhausted but we still tried to make a cheer to many more years ahead🥂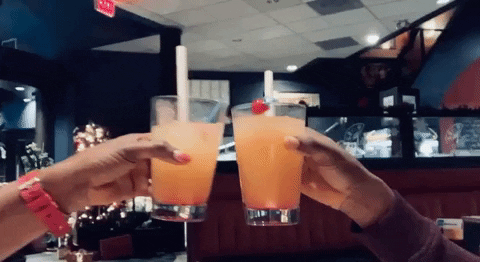 I definitely had a perfect birthday this year as I wanted and planned it. The fact that it was a Saturday made it all restful and fun. I wouldn't change anything about the day. As I grow older, I realize spending quality time with the ones you love worth more than silver or gold.
In conclusion, I just want to say a big "THANK YOU" again to everyone has that contributed to my growth, success and shaped me into who I am today. Looking back, I could never have done this alone. And to my darling husband, I have said it over and over again but I can never be tired of saying it -
Loving you is forever and a day more
. Thank y'all as usual for stopping by today. I hope you have a beautiful Christmas.
Until next time
...
💋